A Peek At Our November Centers
Our Dramatic Play Center is now a FARM
Phonics Lesson ... drawing our stuffed animlas and labeling it.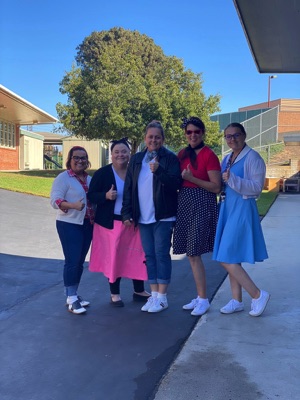 MEET OUR THIRD GRADE READING BUDDIES!
OUR FIRST VISIT TO THE GARDEN!
It was great to hear how much students recalled form our classroom science lessons! When asked what scientists do they recalled a many concepts.
Such Pride ! Look how small she was able to write!
Thank You Veronica for creating this wonderful display for us. We loved learning about this holiday.
HAPPY 50TH DAY OF SCHOOL!
IT IS "SOUPER" HERO DAY! SUPER HEROS DONATING CANNED GOODS FOR OUR FOOD DRIVE.