February Begins with learning about Shadows and Groundhog day!
Feeding our garden with compost
Singing Our Center Street School Song at our first Spirit Assembly
Celebrating our 100th Day of School
On our 99th day of school we wrote about what we would do if we had 100 dollars. Look at how great the students writing is getting! These were done 100 % independently! They are also so precious! Hope you enjoy reading them...
( I took the photos after I posted them on the windows so there is a little glare. Perhaps you can come by the room and enjoy reading them too. )
Partners working together to build a house of sticks, bricks and straw that cannot be knocked down by the "wolf"
... A Steam Activity with Dr. Uzoff!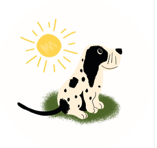 Sharing Our How To Books With Each Other ...
Letter Writing to friends. Here a few students initiated writing letters to the incoming kindergarten students on our visitation Day.
Our ladybug and caterpillar larvae.... are growing so fast!
Recording our Observations in our science journal:
Art Lesson... Learning About Neutral Colors
We mixed our own colors and painted pictures of animals using black, white and brown paint.
Calculators are a wonderful tool for young Children to use to develop math skills.
We inputted our address, age, and reviewed numbers 10-20. We learned how to sue the + and = button to count by 10's and 5's on the calculator and practiced putting in simple equations and more. Aks your child to tell you about it! THEY LOVED IT!